StormExx CLEAN catch basin filters are designed to fit most existing storm water drain systems to capture sediment and pollutants. StormExx uses filtering media in a replaceable cartridge for under the grate stormwater treatment.
StormExx removes pollutants such as bacteria, heavy metals, hydrocarbons and nutrients from stormwater runoff, particularly in urban watersheds, sensitive receiving waters, and TMDL (§303d) listed water bodies. StormExx helps industrial stormwater permit holders/MS4s comply with their permit by bioremediating hydrocarbons, heavy metals, bacteria, and nutrients.
For added pollutant removal, use StormExx with our original EnviroSoxx® Pollutant Filter Sock product line for above the grate protection.
For additional information about StormExx CLEAN product specifications, performance, installation and service, contact our team, we'll be glad to collaborate on your next pollutant removal application.
StormExx CLEAN
Filtrexx® StormExx® CLEAN is a catch basin filter insert designed to fit most existing storm water drain systems. It is an exceptional solution for those areas where placing a Soxx around inlets is problematic, inconvenient or even dangerous. Besides water runoff, streets and parking lots carry a lot of debris and contaminants that could pollute storm drain systems and eventually natural sources of water such as rivers and streams where the stormwater runoff is discharged. Using a stormwater solution with a replaceable cartridge, facilitates installation, maintenance and replacement.
StormExx CLEAN utilizes similar Filtrexx Media and additives as our EnviroSoxx product line but it is used under the grate as a replaceable cartridge for contaminant removal. Its innovative design helps collect large amounts of sediment and debris inside the drain without being visible from the street surface. Optional sample port available. Overflow bypass: 500+ gpm (flow rates based on controlled in-house testing; rates may vary and are dependent on site specific environmental conditions. Consult maintenance guide for performance criteria).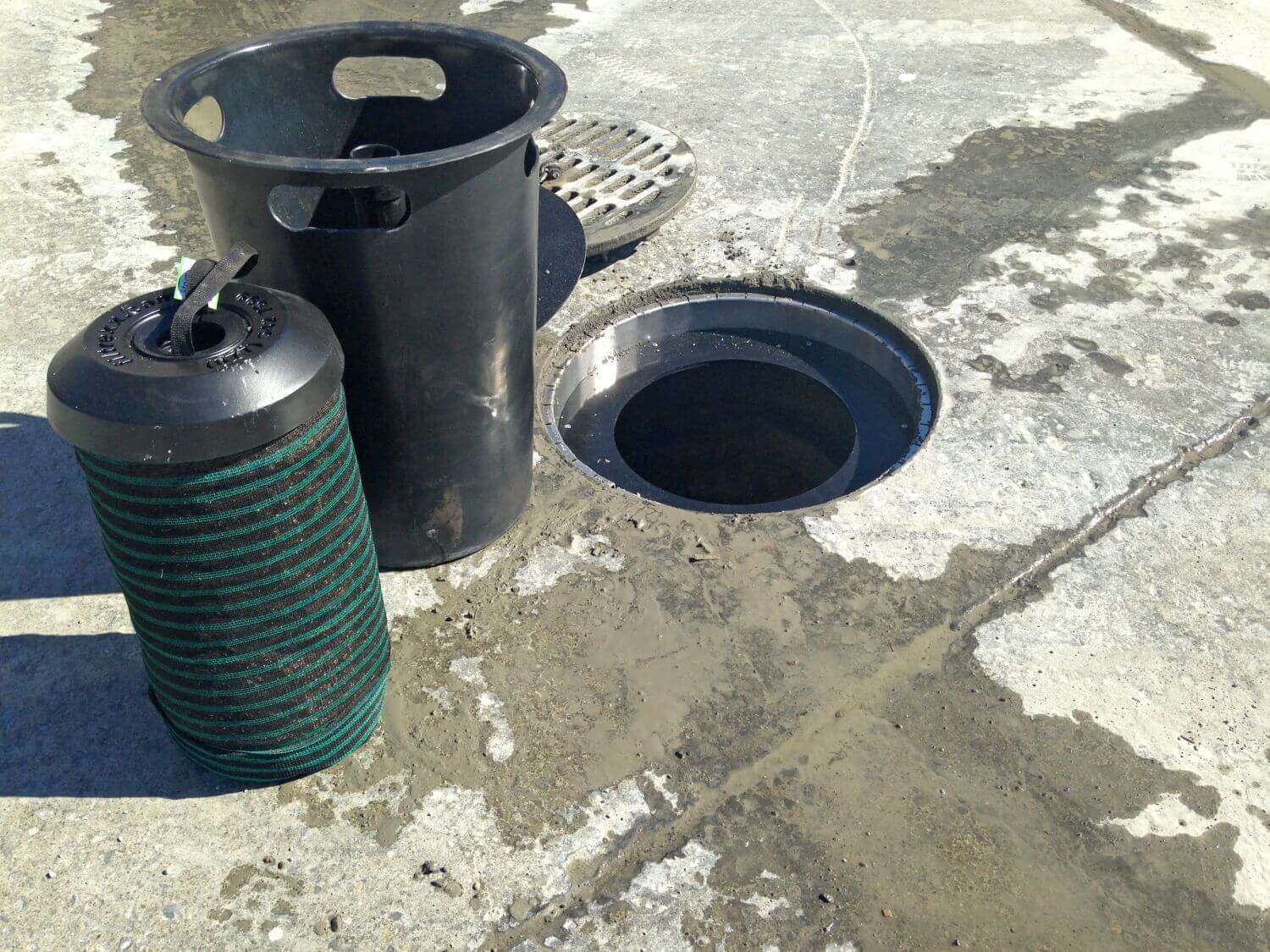 Trash Capture
The StormExx CLEAN Trash Capture model features a mesh screen designed to capture trash greater than 5mm, and has been approved as a Stormwater Full Trash Capture Device by the California EPA State Water Resources Control Board.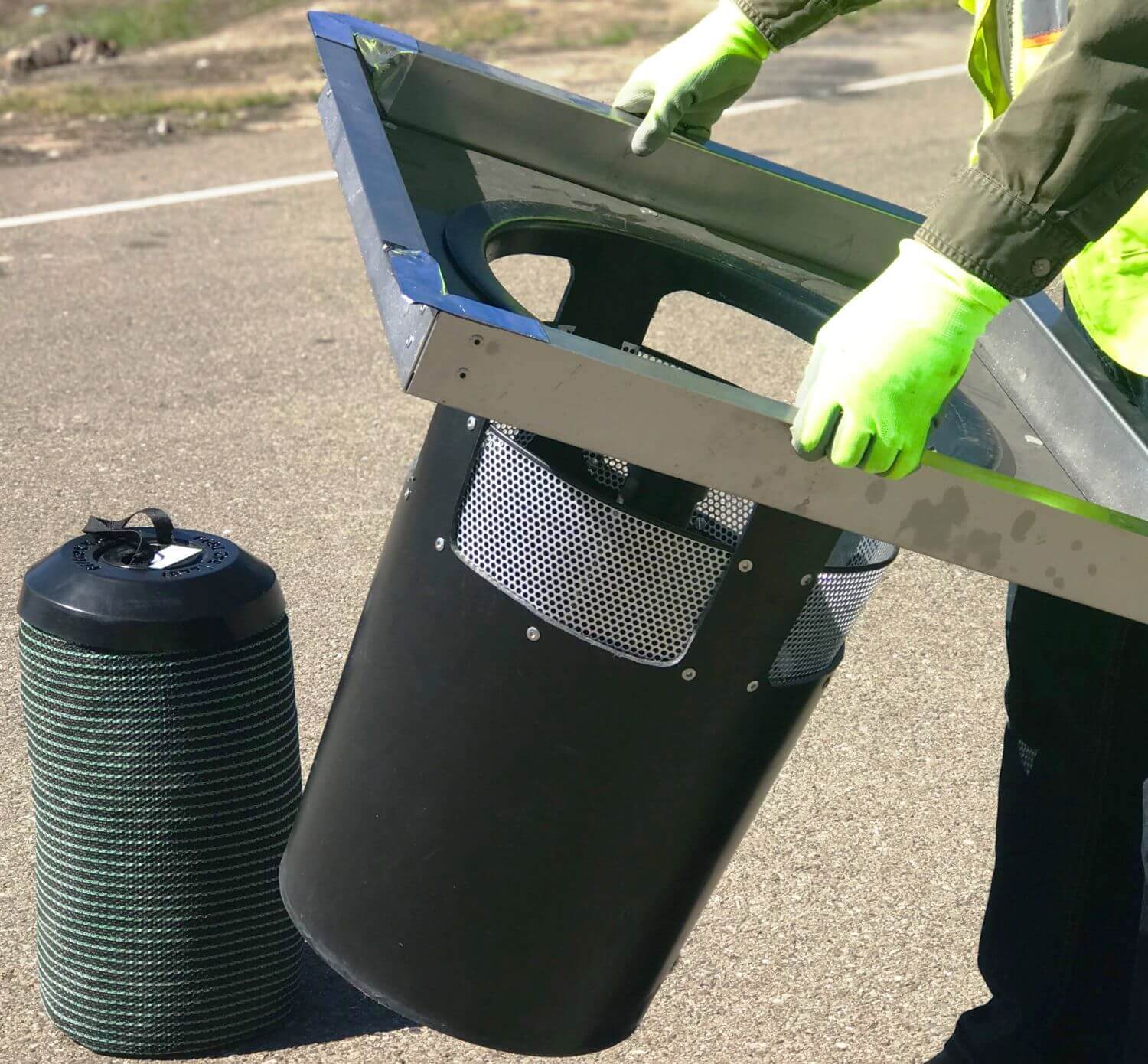 APPLICATIONS
Urban runoff
Roadways
Parking lots
Oil & fuel spills
Military bases
Airports
Industrial sites
Factories
Maintenance
Sumps
Fire water runoff
Equipment wash-down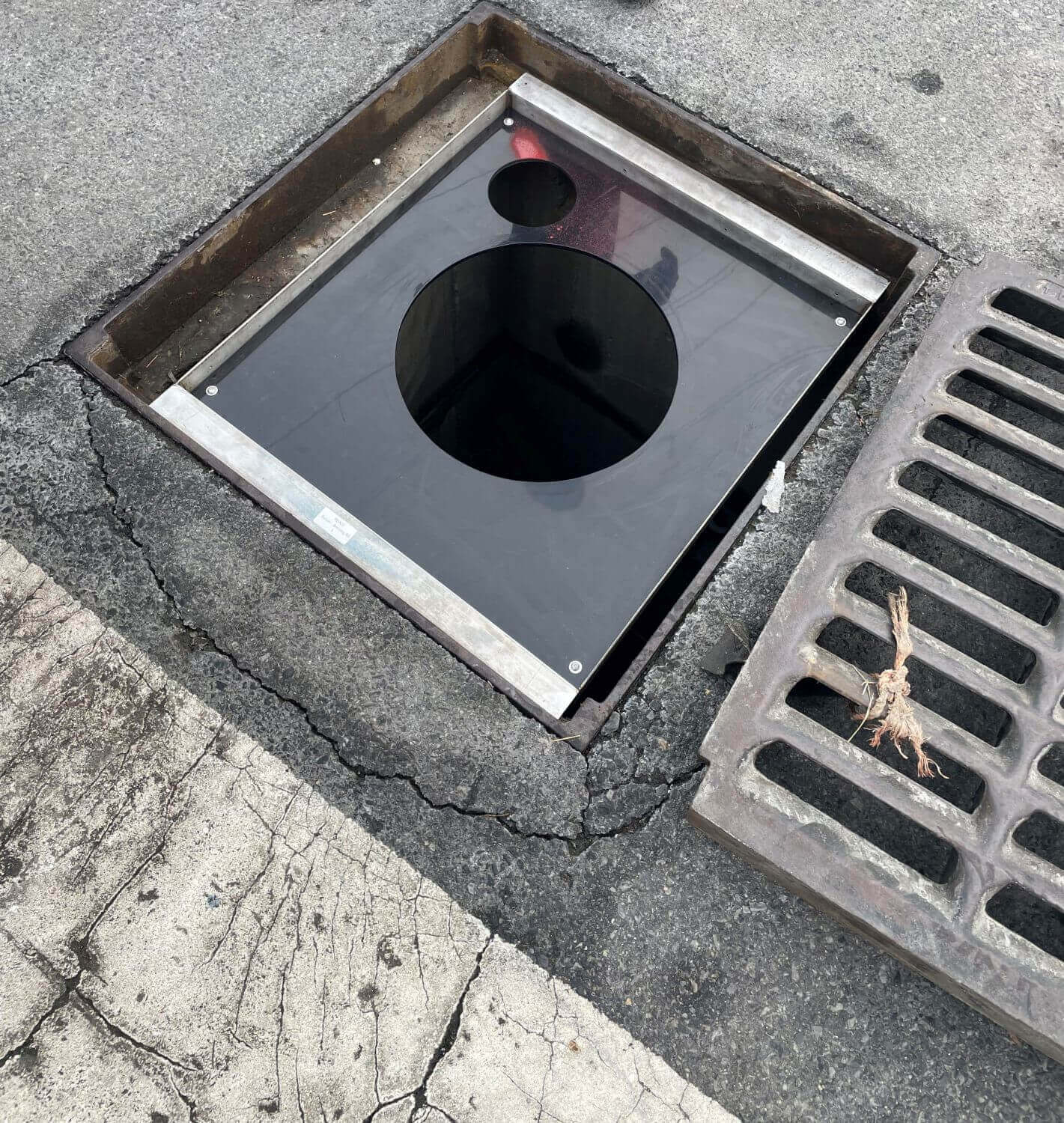 ADVANTAGES
Treats stormwater at the street/inlet level
Captures trash, sediment and soluble, invisible pollutants
Fits most existing storm drain systems – round or rectangular
Variable filter system suitable for high or low water flow rates
Easy maintenance and replacement of treatment cartridges
Patented multistage filtration system
Optional sample port is available
Option for double units for qualifying inlets
Overflow bypass of 500+ GPM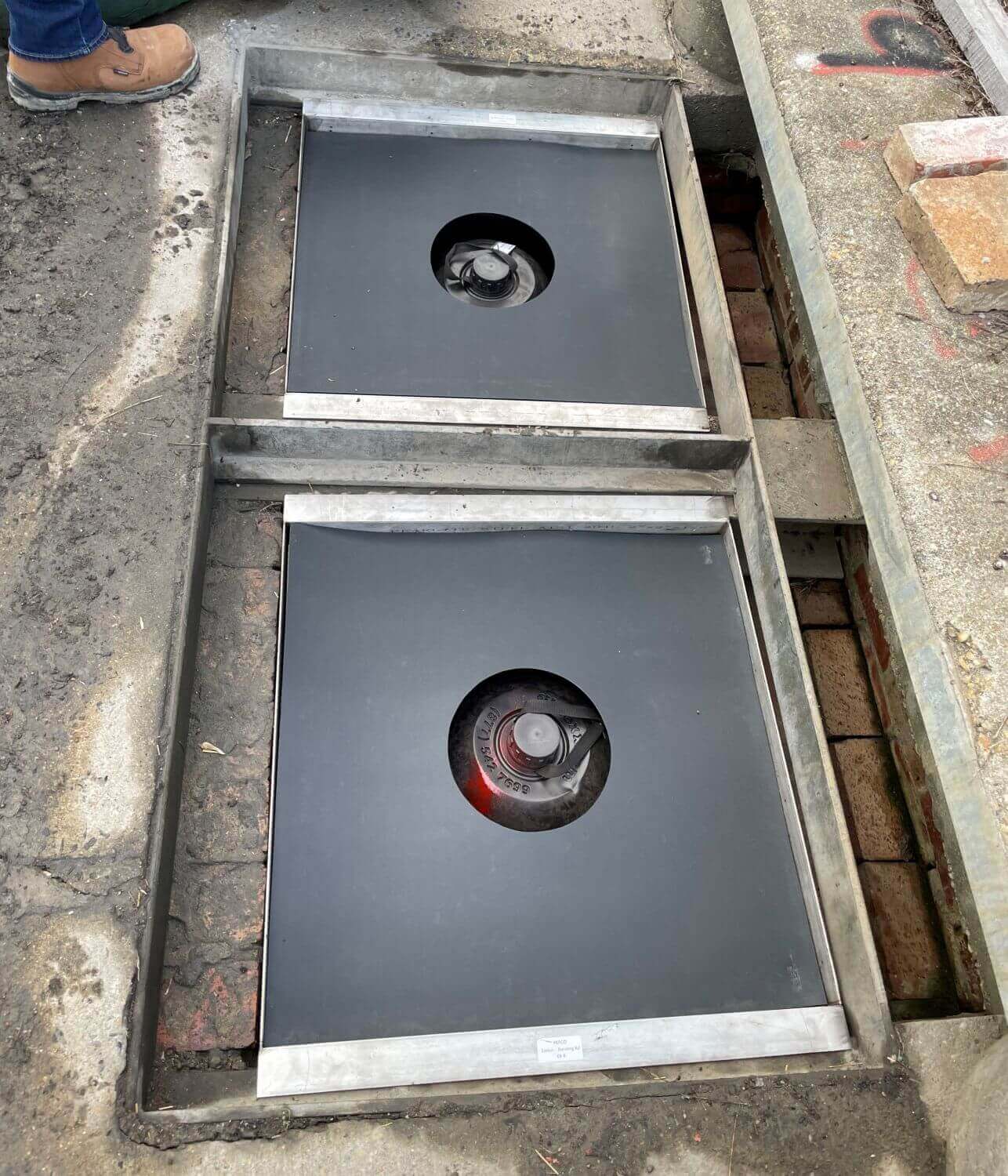 REMOVAL RATES
StormExx is available in two filter blends to target common pollutants.
Advanced Blend: One filter targets the four common pollutant groups.
Industrial Blend: Targets only heavy metals, hydrocarbons, and nutrients.
Removal rates vary by pollutant and are based on laboratory research, actual removal rates may vary and are highly dependent on site specific environmental conditions including flow rate, flow volume, pollutant concentration, pollutant load, proper installation, maintenance, and design. See research reference: Faucette, B. 2019. TechLink #3338 . StormExx® Clean Filter Media Performance Evaluation.
StormExx Industrial Blend Filter
| | | |
| --- | --- | --- |
| | | |
| | | |
| | | |
| | | |
| | | |
| | | |
| | | |
| | | |
| | | |
| | | |
| | Ammonium Nitrogren (NH4-N) | |
| | | |
| | | |
| | | |
StormExx Advanced Blend Filter
DESIGN DRAWINGS & SPECIFICATIONS
StormExx CLEAN Basin Protection [PDF] click here
StormExx CLEAN Specification [PDF] click here
StormExx CLEAN Maintenance Guide [PDF] click here
NOTE: Availability may be limited based on location. All pictures shown are for illustration purpose only. Actual product may vary due to product enhancement. Regulatory compliance may depend on individual federal/state regulations.