GreenLoxx® vegetated systems allow for the restoration of eroded or damaged slopes, riparian waterways, shoreline banks, and more. Create attractive, naturally vegetated landscapes without the use of hard concrete materials on your restoration projects.
| | | | | | | |
| --- | --- | --- | --- | --- | --- | --- |
| | | | | | | |
| GreenLoxx Vegetated Slope Facing (VSF) | | | | | | Protect slope surface from erosion |
| GreenLoxx MSE Vegetated Retaining Wall | | | | | | |
| GreenLoxx Reinforced Soil Slope (RSS) | | | | | | |
GreenLoxx systems are an excellent alternative to retaining walls built with conventional block or concrete systems as they offer reinforcement capabilities in addition to sustainable and aesthetic features. Also known as living walls, Greenloxx systems are reinforced with geotextile support to form a retaining living wall that "locks". The locking system is created by the integration of geogrids and a fascia made from GroSoxx® filled with GrowingMedia™. With the use of GroSoxx, the GreenLoxx systems provide superior soil retention and erosion protection to the desired area and an optimal environment for vegetation establishment.
GroSoxx consists of Filtrexx® Durable mesh, filled with composted Filtrexx GrowingMedia. GroSoxx are stacked on top of one another in a recessed fashion on steep slopes to near vertical situations. Geogrid is seamlessly incorporated into the system giving it added structural support and integrity to meet specific environmental and site requirements. The addition of vegetation growing through the facing with healthy roots penetrating the entire structure adds environmental service, natural aesthetics and structure.
Filtrexx has created a full line of vegetated retaining walls and slopes that utilize our proprietary GrowingMedia to provide a fertile growing medium that encourages vegetation establishment and successfully assists in anchoring roots of the vegetation to the wall, geogrids and the site substrate. Contact Filtrexx and let us collaborate on your next wall or slope project development.
GREENLOXX VEGETATED SLOPE FACING (VSF)
ABOUT
GreenLoxx VSF is typically used to protect the face of the slope or bank from erosion. Requires minimal base preparation/ excavation, and no backfill. Geogrid is wrapped over the GroSoxx and secured with soil anchors.
FEATURES
Lightweight components
Immediate protection from toe cutting & sloughing
Establish and reinforce vegetation under intense hydraulic pressure
Drains freely, less hydrostatic pressure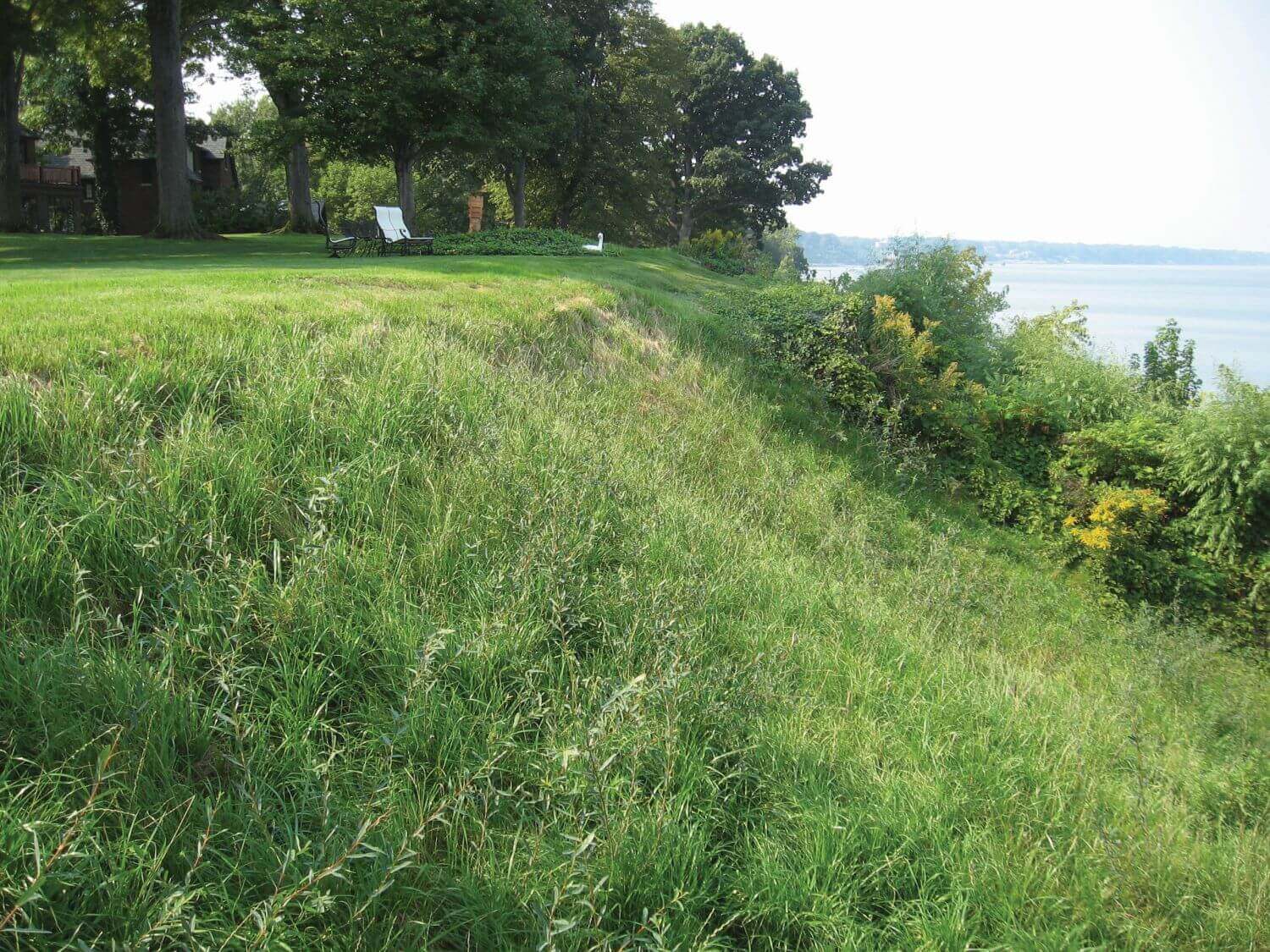 GREENLOXX MECHANICALLY STABILIZED EARTH (MSE)
ABOUT
GreenLoxx MSE is typically used to build a more vertical, structural wall. GroSoxx are stacked in courses wrapped in geogrid and tied back into the compacted fill behind the face of the wall.
Note: For slopes from 50° – 70°, the GreenLoxx MSE Vegetated Retaining Wall – Reinforced Soil Slope (RSS) alternate design is used.
FEATURES
Lightweight components
Withstands high flow velocities – ideal for sensitive riparian areas
Safer & more flexible installation than block walls