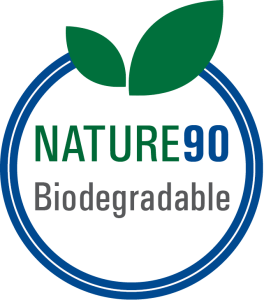 Discover Nature90™ products, made from at least 90% biodegradable materials – making it easier than ever to create sustainable site designs and move away from plastics.
As a growing number of federal and state agencies are specifying biodegradable BMPs, the groundbreaking Nature90™ Platform is designed to support engineers and designers in creating sustainable site designs with a suite of products.
Featuring products with at least 90% biodegradable content, Nature90™ Platform assists engineers and designers in the move away from plastics, for your entire site design. For contractors, this means less time and money to remove BMPs at the end of your project.
Nature90 Products
SiltSoxx Natural+
100% Biodegradable
Natural+ (wood fiber) Netting
Compost FilterMedia fill
Eliminates the need for field removal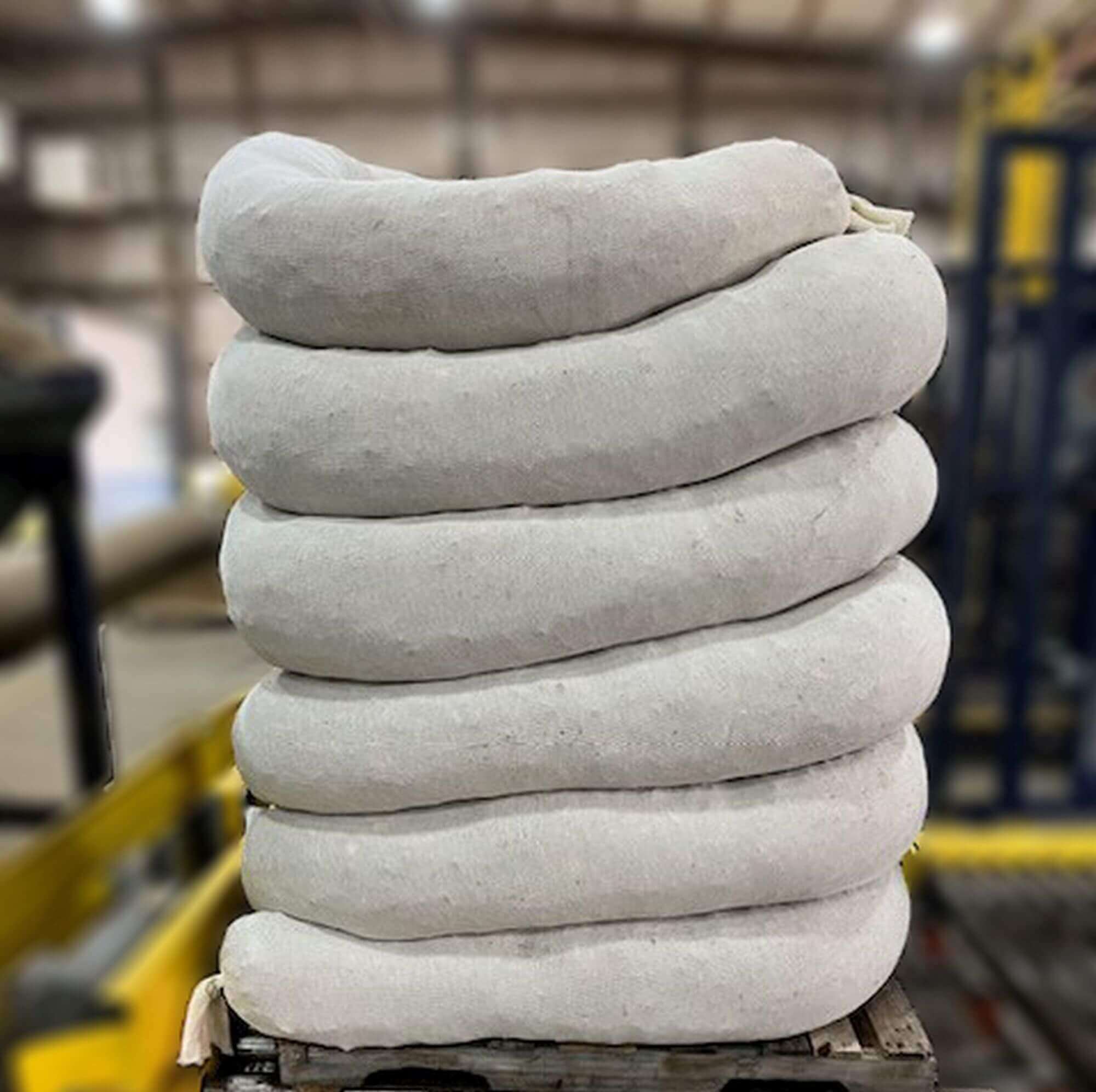 SiltSoxx RH Natural+
100% biodegradable
Natural+ (wood fiber) Netting
Rice Hull fill
Eliminates the need for field removal
BlackHawk
90% Biodegradable
Coconut fiber mat
Reusable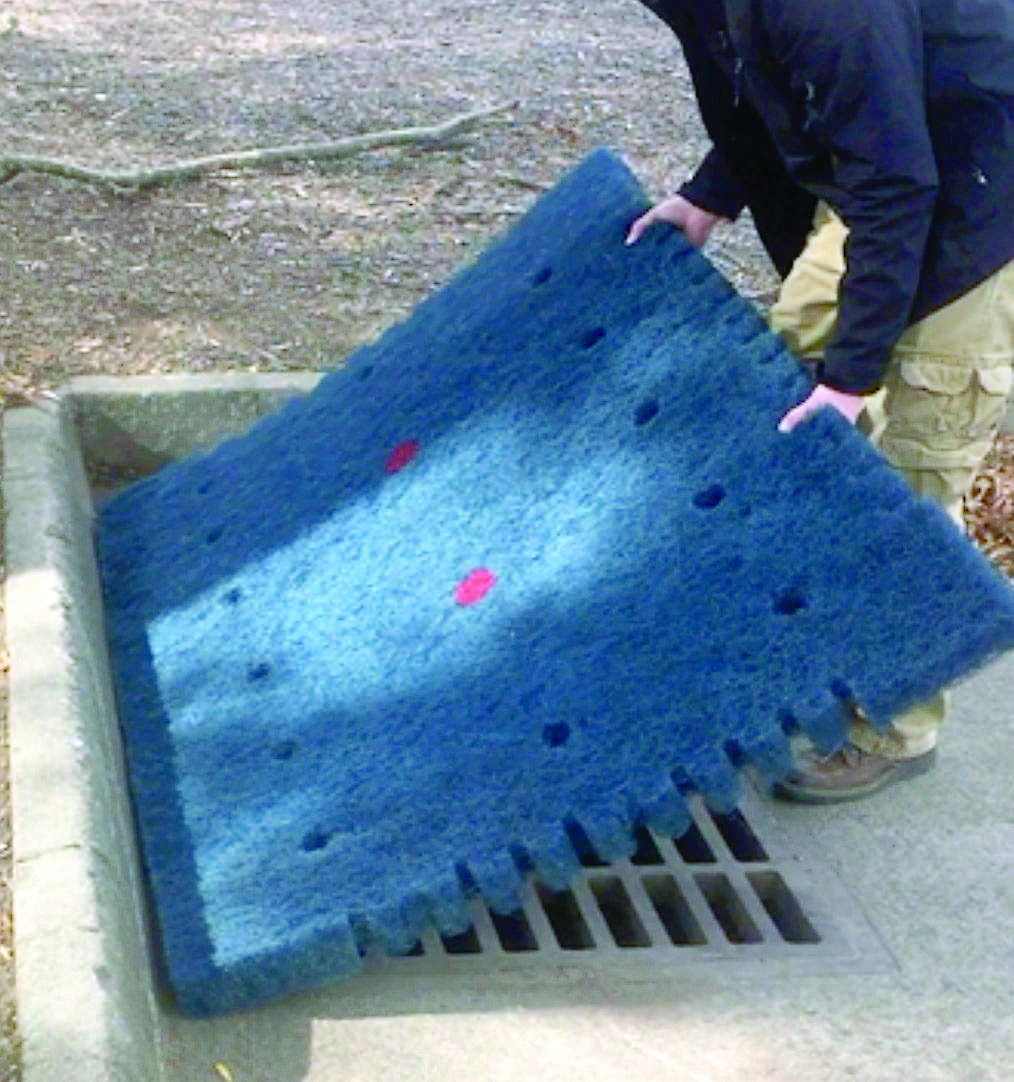 ErosionTech
100% Biodegradable
Jute Netting
Straw, Coconut, or Excelsior fill
GreenStakes biodegradable pins available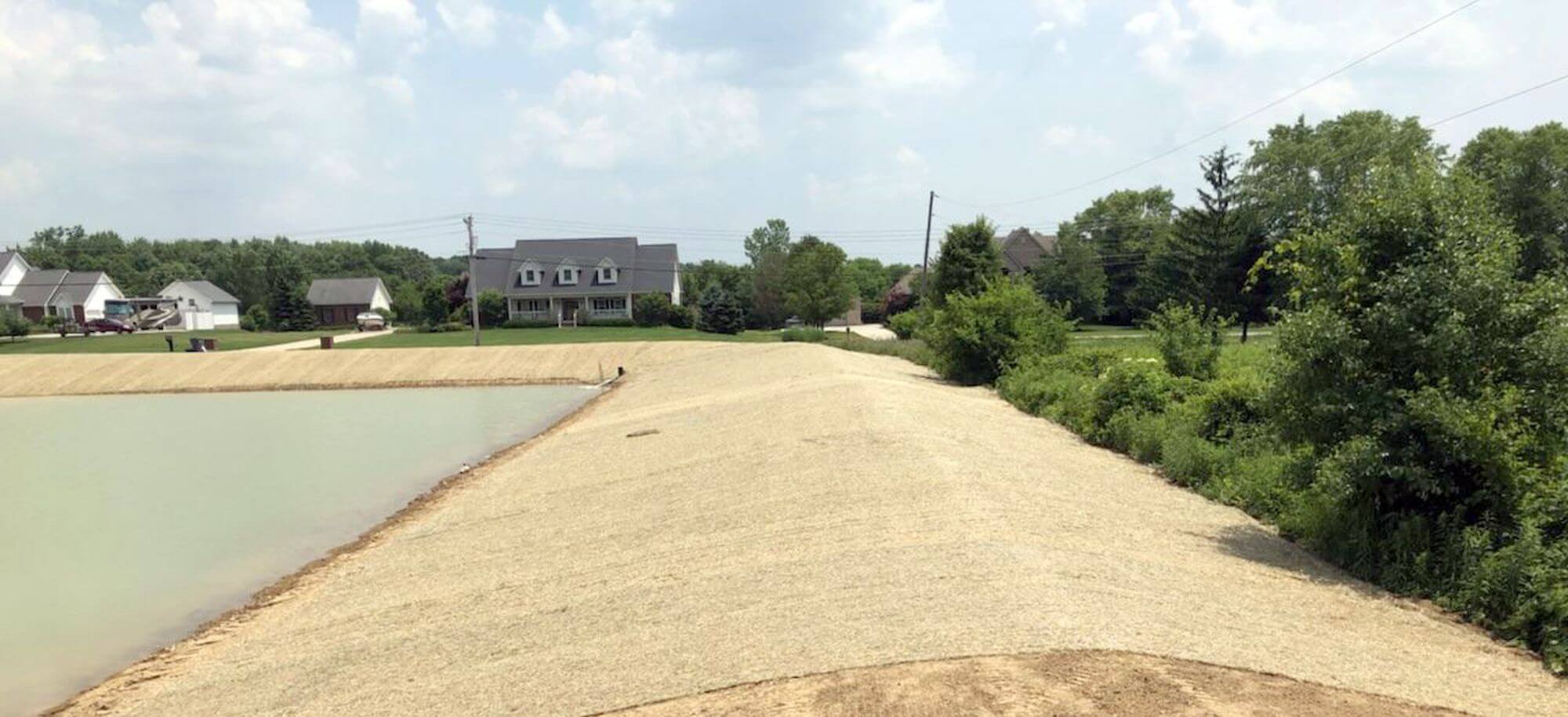 Nature90 Site Example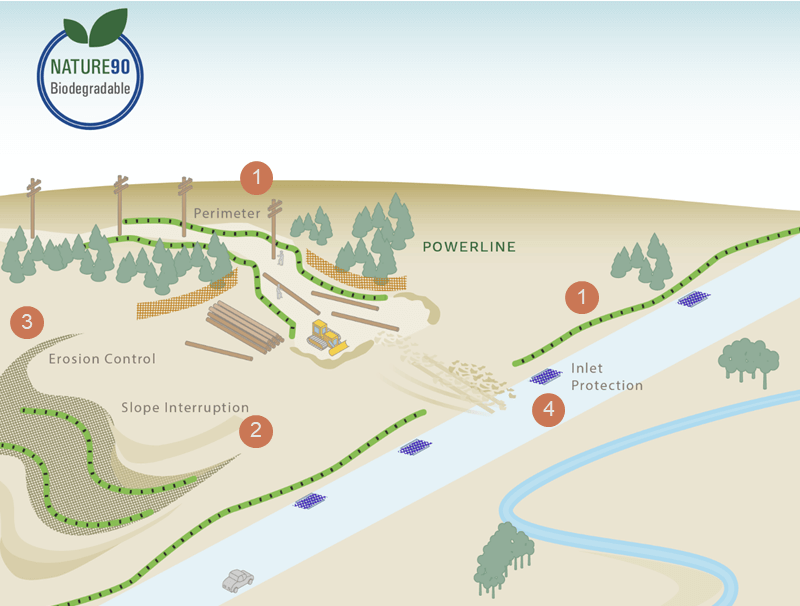 Experience a revolutionary Nature90 Site where sustainability meets convenience.
Our goal is to make your site at least 90% plastic-free, and potentially even more sustainable.
On a traditional site, removing silt fence and curb bags is a necessary step for sediment control. However, this leaves behind plastic netting, creating an environmental concern. The blanketing will remain in place, but this also means that the plastic netting will remain in the environment. Additionally, if you require more BMPs, you'll have to remove the existing ones, add new ones, and repeat the process when the project is complete.
On a Nature90 Site, you'll find minimal plastic presence and little to no removal costs once the project concludes. SiltSoxx Natural+ and ErosionTech blanketing will stay in place, ensuring no plastic is left on the site. If you need additional BMPs, simply add them without needing to replace what's already there since they will naturally biodegrade over time. Although the BlackHawk mats contain a small amount of non-biodegradable material and may need removal, they are completely reusable for future projects.
Join the movement towards sustainable site design today! Contact us to discover our range of biodegradable products.
Ecosystem Service Benefits
Filtrexx SiltSoxx and GroSoxx products use locally recycled organic materials inside of photodegradable or biodegradable mesh. Diverting these organic materials from landfills and applying them to the soil means a reduction in greenhouse gas emissions, and water absorption, conservation, and treatment. Learn how to achieve environmental benefits for your project: