Contain & manage harmful or hazardous construction site materials
Concrete washouts are implemented on construction projects where slurries — usually a mixture of cement and water — containing Portland cement concrete (PCC) or asphalt concrete (AC) are generated from coring, grinding, saw cutting and grooving. These slurries can also be generated by concrete trucks and other concrete-coated equipment when they are cleaned and washed on-site. Concrete waste management is a vital aspect of any construction project and MKB Company offers BMPs to handle concrete washout operations.
Filtrexx® SiltSoxx™ is an exceptional three-dimensional tubular sediment control and stormwater filtration device designed for solids separation, contaminated effluents, and point sources of contaminated water. Easily customize the size and shape.
With its portable dewatering container and sturdy stainless steel frame, FryeFlow offers the perfect solution for containing and managing harmful or hazardous materials. It comes in various sizes, making it suitable for construction projects of any scale.
Advantages
01
Better trapping of sediment and soluble pollutants
02
Easy removal of accumulated solids
04
Greater surface area contact
05
Reusable, one-time expense frame; replacement bags available (FryeFlow)
06
Easily increase design height by stacking; Custom size and shape (SiltSoxx)
Products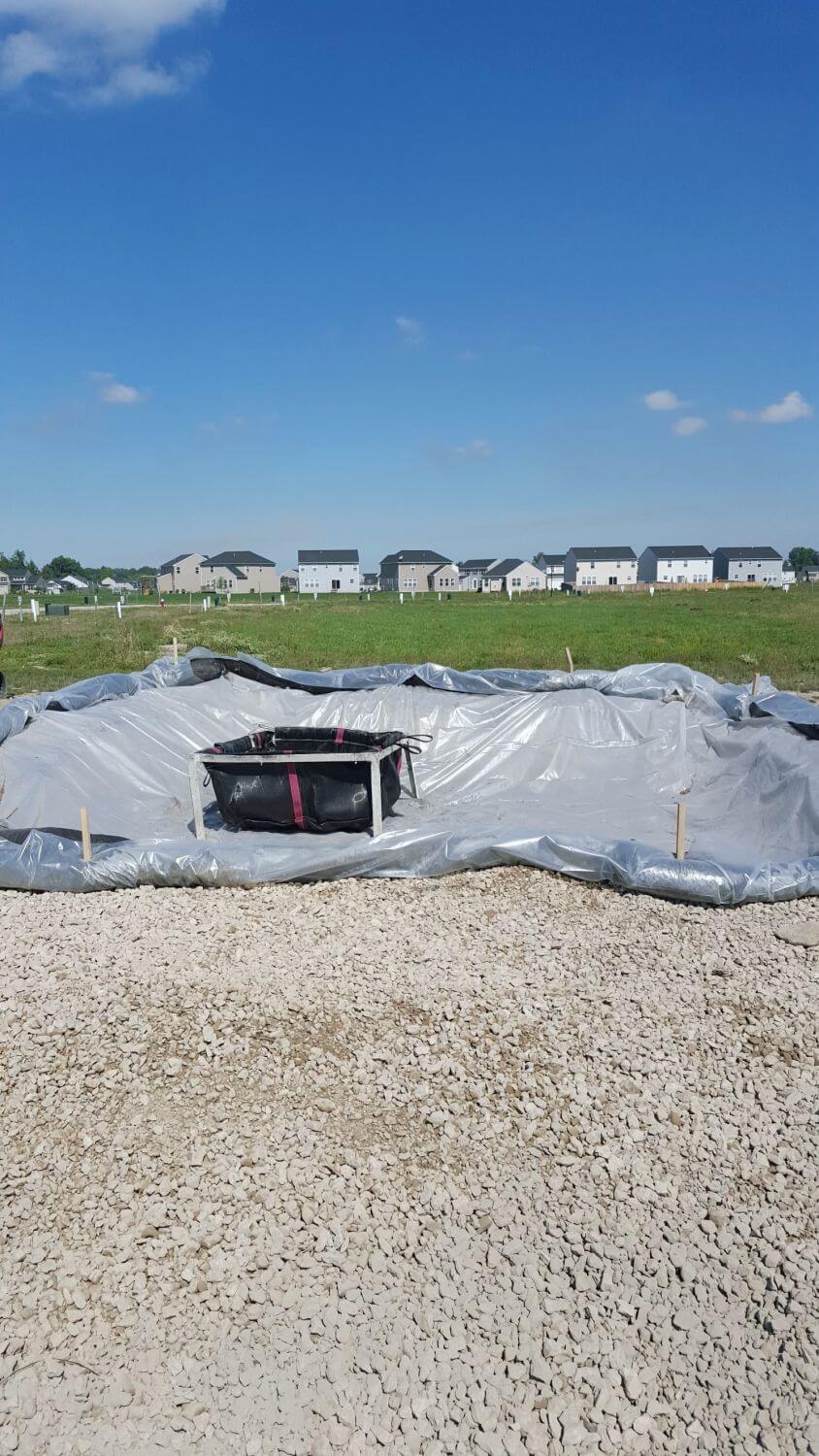 FryeFlow – Concrete Washout
Contain and manage harmful or hazardous construction site materials with FryeFlow Concrete Washout Solution – a state-of-the-art washout pit and water silt separator.
SiltSoxx
Filtrexx SiltSoxx, the original compost filter sock, is now a part of the MKB family. Get the same quality and research-backed product that you've come to trust for sediment control.
Applications
Concrete truck wash station
Dredging slurry filtration
Manure lagoon slurry filtration
DESIGN SPECIFICATIONS & CADs
We provide FREE access to our Design Manual. Our database includes product specifications, installation guidelines and recommendations, as well as CADs for over 25 applications. Engineers, designers and installers rely on our Design Manual to evaluate our products and find best suitable solutions.