Building on a close collaboration of several years, Filtrexx is happy to partner up with Dirt Time TV, headed up by John McCullah, (TV host, college instructor, and bioengineering industry thought leader). Through this partnership, Filtrexx joins other industry leaders to provide education and awareness of BMPs – the 'Tools of Compliance' for the NPDES and CWA.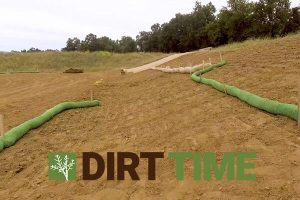 "John has a real passion for the industry, as well as Filtrexx, our products and approach," explains Kip Vangsgard, Director Product Management and Marketing, Filtrexx & Erosion Control. "We share the same values and outlook on combining functional performance with sustainability, so it's a strong match that we feel great about. Every time I speak to John, I can feel a shared outlook – we're absolutely on the same wavelength!"
"I like all the Filtrexx products as firstly the main ingredient is compost, and secondly the company uses pretty robust science to develop products for special uses," says John McCullah. "As a geomorphologist, contractor and erosion specialist since 1988, about a third of my work is in construction and bioengineering, so working with a company whose by-product is 'climate saving' is very exciting indeed."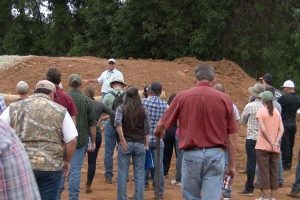 Dirt Time TV Training Modules
As part of our new sponsorship partnership with Dirt Time TV, we're bringing you a training module excerpt to watch free of charge!
This video clip is excerpted from documentation from the Shasta College BMP Summit and popular Dirt Time video courses "The ABCs of BMP Installation, 0.5 CEU" and "The Best of the BMPs SUMMIT, 1.0 CEU".
In this video clip, John discusses sediment barrier BMPs for the application of Slope Interrupters, using the example of "Junior Raindrop" (stormwater runoff) traveling during a rain event. Uses and limitations of fiber roll (straw wattle) are discussed, as well as Filtrexx SiltSoxx compost filter sock uses, benefits and performance. 
<iframe width="621″ height="349″ src="https://www.youtube.com/embed/pPxb1PH0dEs" title="DirtTime TV ABCs of BMP Installation for Sediment Control feat Filtrexx SiltSoxx Compost Filter Sock" frameborder="0″ allow="accelerometer; autoplay; clipboard-write; encrypted-media; gyroscope; picture-in-picture; web-share" allowfullscreen></iframe>
Looking for more education? Log on to John's free recorded webinar session "Compost Around the World". This one-hour webinar covers compost applications as a preeminent erosion control soil cover, compost berms, and compost filter socks through a series of project studies. Receive a certificate of attendance after completion.
About John McCullah
As an Academic, CPESC (for over 30 years), QSD, QSD-ToR and a CA Contractor, John has been developing and implementing BMPs for years.  As a "stand-in Journeyman", John is hoping his "How to" video series and experience will help train and give hands-on experience, like the apprentice experience typical to other "trade crafts".