Recently, Filtrexx created two videos showcasing our capacity to be action-orientated and the breadth of our abilities with mobile manufacturing, research and development, regulatory, marketing and sales.
The first video is about Filtrexx's work with the Camp Fire in Paradise, California. In November, 2018 Camp Fire burned over 150,000 acres in Butte County, California, destroying nearly 20,000 structures and killing 86 people. After the fire was contained, post-fire remediation began to get people back to their homes and jobs. Filtrexx hosted a post-fire remediation workshop in Paradise in May to bring together contractors, industry professionals, consultants, governmental agencies and more to address the unique needs of these groups and the importance of picking the right Best Management Practices (BMP) for the very specific type of erosion control that Paradise needed.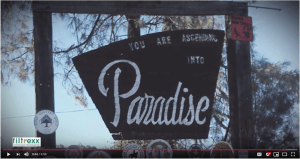 The second video highlights our ability to solve problems and get results. We work with contractors, governmental agencies, and industry experts throughout the erosion and sediment control industries to get the job done. Filtrexx is action-oriented, flexible and a collaboration company.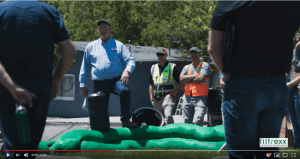 Interested in learning more about our capabilities? Visit filtrexx.com and tell us about your unique project!
As the Marketing Manager for Filtrexx, Teele works heavily in the digital and social arenas of marketing, running the Filtrexx Twitter, Facebook and LinkedIn pages. She also serves as writer and editor of press releases, project profiles and most recently, the Filtrexx blog. Teele attended the University of Wisconsin-Whitewater where she obtained a Bachelor of Arts in public relations and a Master of Science in corporate communication. Teele has worked in marketing roles for various companies around the Twin Cities before landing at Filtrexx in July, 2017.